The Real Food Cook Book
By Ellen Picton and Zoë Harcombe.
Take one busy mum, bubbling with creativity, add nutritional knowledge and a passion for cooking and you end up with The Real Food Cook Book.
Every recipe is gluten-free, most are dairy-free and the only sucrose to be found is in the 85% dark chocolate used for some seriously grown-up puds.
Need wheat-free bread or pancakes? Look no further. Natural hazelnut spread or fruit and nut bars for children? They're here. Plus soups, stews, salads, spicy this and squidgy that.
For those of you losing weight and gaining health, the book is super The Harcombe Diet® friendly, with Phases and tips listed throughout.
Whatever your health and taste goals, this beautiful book will be a family favourite…

And it's printed in full-colour throughout with loads of beautiful photographs
Looking for quick and nutritious breakfasts?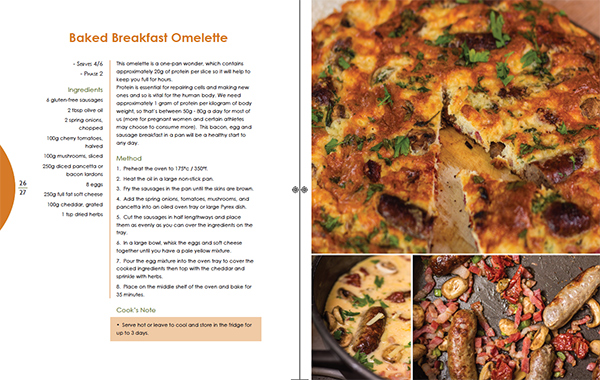 Maybe a warming, low-carb curry?
Or some deliciously naughty, home-made truffles?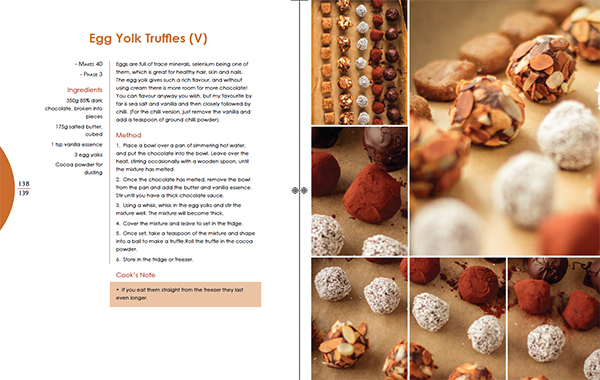 This beautiful book is due for release in January 2017, but you can grab a copy here.

Many members, and others, have been asking for a colour cook book with pictures for ages, so here is the first one. We hope that you'll love reading this book and trying the recipes as much as we've done in creating it.
Very best wishes, Zoë, Ellen & Andy