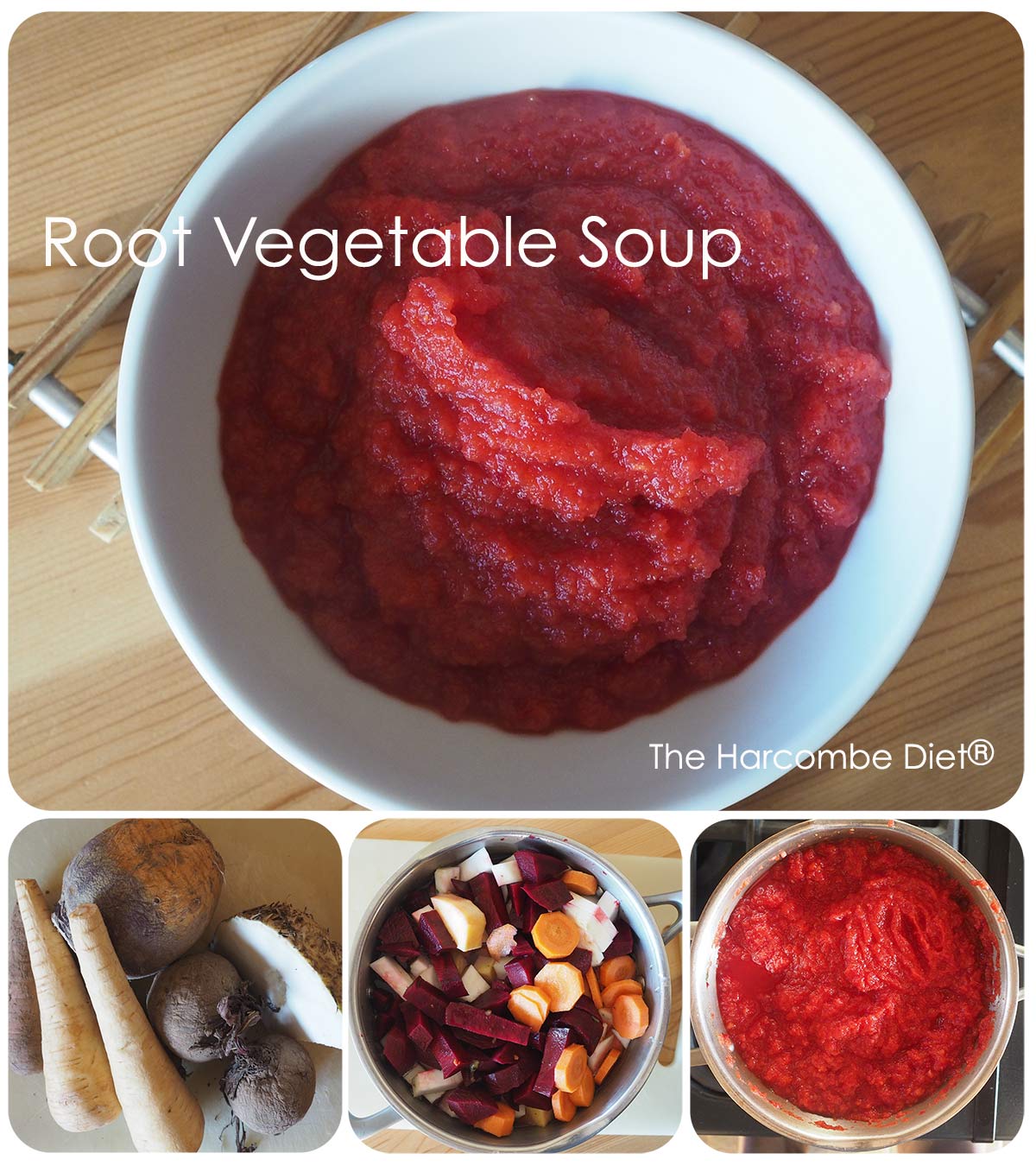 With another bout of cold weather on its way, this is a delicious and simple recipe to make in advance that you can reheat in just a few minutes in the microwave. You can use whatever selection of root vegetables that you have or prefer. The ingredient list below is just what I used for this batch.
Ingredients:
500g Swede
300g Celeriac
300g Carrots
300g Parsnips
300g Beetroot
1 litre stock (vegetable or chicken)
Method:
1. Peel and dice all the vegetables and place them in a large saucepan, approx 2 litre capacity
2. Pour about 1 litre of stock over the vegetables and bring quickly to the boil. Reduce the heat and simmer for about 20 minutes, until the vegetables are just turning soft.
3. Remove from the heat and allow to cool for 10 minutes. Then blitz with a hand blender to get the soup consistency that you want (the diagram shows a thick purée, which is how we like it).
4. Serve immediately, or allow to cool and then chill and use as needed.
Makes approximately 2 litres of soup. About 6 healthy servings.
Macro Nutrients:
| | | |
| --- | --- | --- |
| | Total | Per Serving |
| Carbs | 182g | 30g |
| Fat | 4g | 0.7 |
| Protein | 21g | 3.5g |
| Energy | 788kcal | 130kcal |
Full nutritional breakdown of this recipe can be seen here