Plant based diet propaganda – Part 2
As promised, here is the second part of the mammoth review of the key arguments for a plant-based diet and against diets containing animal foods. The executive summary from last week applies to this week, as it includes the summary of the 21 references used for many strident claims such as "A WFPB diet may reverse early stages of cancer" and "WFPB can arrest and reverse atherosclerosis."
One of the main sections of the leaflet is called "BENEFITS OF A WFPB DIET PATTERN" (in capitals). This section contains many claims for nine conditions. Let's go through these. Again, I'm giving as brief a rebuttal as possible. You want a snappy retort if you come across each claim, not War and Peace! (I will continue to use the 21 reference numbers in this article as were used in the leaflet).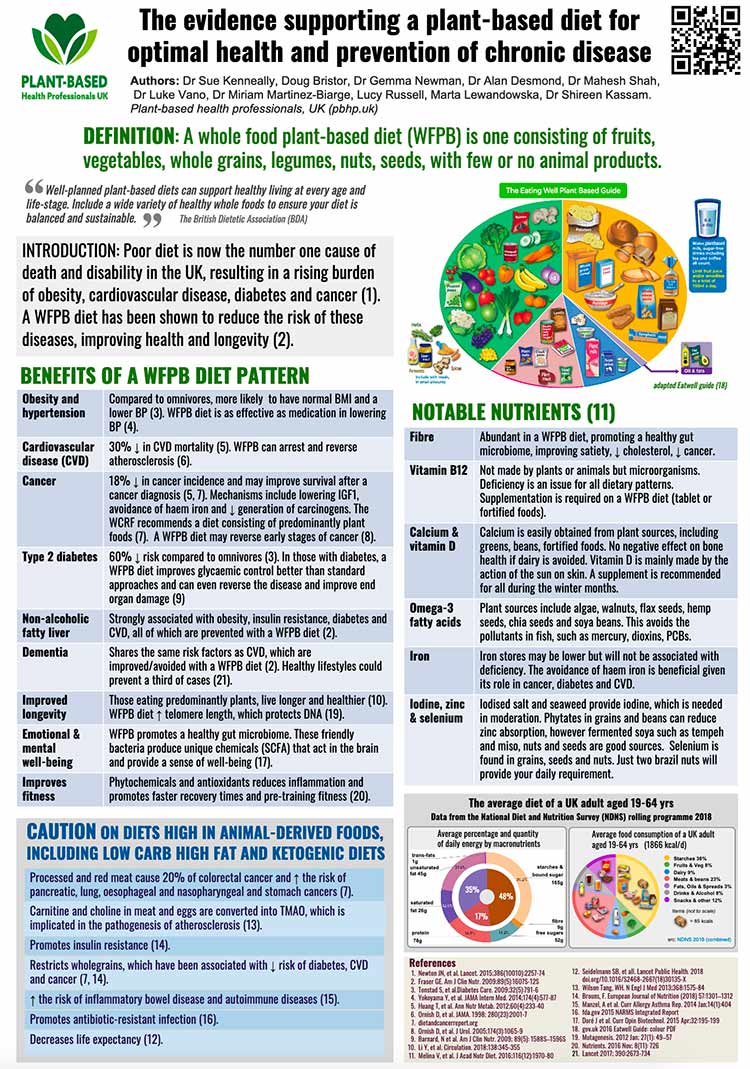 BENEFITS OF A WFPB DIET PATTERN
Obesity and hypertension
Claim: "Compared to omnivores, [those with a WFPB diet are] more likely to have normal BMI and a lower BP" (Ref 3).
Ref 3 was another output from Loma Linda – the Seventh Day Adventist – university. This is a population study and can therefore only establish association. It is not generalisable beyond US Seventh Day Adventists. Using the same definitions of vegan, lacto-ovo-vegetarian, pesco-vegetarian (fish eating), semi-vegetarian (fish and occasional meat eating) and nonvegetarian as we saw last week, this study reported that vegans had the lowest average BMI. The Vegan SDAs in this study also had the highest education, the lowest alcohol use, and the lowest TV watching time, none of which was adjusted for. Vegans might well have lower BMIs – there's so much that they don't eat after all – what matters is disease and mortality.
Ref 3 did not mention blood pressure once.
Please login below or sign up to access the rest of this article.